SGADF Media
Sports , Organisation Member
SGADF Media

19 Jun 2021
Kinima Physio and Snap Fitness Form Alliance for a Richer Client Experience
At Kinima Physio, we integrate clinical excellence with a unique client experience to create a local health movement that empowers as many people as possible.
Rob O'Mahony and Alina Tran, directors of Kinima Physio West Leederville, are excited to announce a new and exciting collaboration with Snap Fitness West Leederville. The alliance will provide a better client experience with a strong sense of community. Kimima Physio is a modern and fresh physiotherapy clinic. Snap Fitness is a 24-hour gym and fitness centre that shares very similar values to Kinima Physio.
"We currently see clients that are also members of Snap Fitness West Leederville and are extremely happy with the service that Alicia and her amazing team provide," said O'Mahony. "The members are impressed with the convenience, atmosphere, equipment, group fitness classes, and the availability of multiple training zones."
Rob and Alina are also pleased to announce that they will be offering Snap Fitness West Leederville members $20 off all initial appointments at Kinima Physio West Leederville for the foreseeable future. Kinima Physio clients will be entitled to a special deal for gym membership with a zero joining fee, the first month free, and a half price access card.
Kinima Physio West Perth also collaborated recently with Body Fit Training West Perth. Kinima Physio can help the BFT West Perth members with sports physio, orthopaedic rehabilitation, clinical Pilates and exercise rehabilitation, dry needling, sports massage, and running assessments. Kinima Physio Subiaco has a mission to keep their clients exercising while recovering from injuries using a combination of a hands on and active approach to physiotherapy.
Kinima Physio Wembley prides itself on being passionate about their special interests of sports physio, shoulder physio, knee physio, and lower back pain. Rob and Alina are looking forward to Snap Fitness West Leederville joining the Kinima Physio community to help individuals continue living an active and meaningful life.
About Kinima Physio
At Kinima Physio, we integrate clinical excellence with a unique client experience to create a local health movement that empowers as many people as possible. With 25 years of combined experience in the physiotherapy and health industries, including elite sports and orthopaedics, we offer the latest evidence-based treatment programs to instill clarity and understanding, restore function and confidence, and drive high performance. Connect with us on Instagram and Facebook.
SGADF Media

19 Jun 2021
Anytime Fitness India Making healthy happen with new coaching tool – Workouts App
Anytime Fitness India launched its Mobile App called Workouts, exclusively for the members to capacitate them with altogether a new standpoint towards their fitness incumbency.
The Workout App is one's everyday boon that acts as '24×7 Fitness Buddy' to Support health goals filling the gaps between time, guidance, and individual workout plans. Members can make most of it by making a habit of using it daily, like any other technology it will be new to adapt but quick to learn and great to use and get benefited from.
The download is available for free on iOS and Android devices, provides access to more than 3500+ audio-video guided workouts and workout plans as per individual's goal, endless fitness coaching and customization between the body parts, equipment, gender, etc. simultaneously. Also, they can filter the sessions by the level of fitness, activity type (cardio, strength, agility, etc.), and the amount of accessible equipment, synced with fitness tracking devices.
Once all criteria are selected, the app will generate a handful of recommended fitness plans with video and text instruction for every movement. Members can save their favorite training session and also design their own workout in the app, as well as document the Reps, Sets and weight used whilst their sessions and track their progress.
All workouts are seamlessly downloaded when users tap the 'Workouts' tab on the core Anytime Fitness App.
"To achieve any goal you need the right start, the workouts app is dedicated towards the elimination of a common and intimidating hurdle of not knowing how or what to begin with, it assures that you don't feel lost at any point or level of your fitness journey," said Vikas Jain MD, Anytime Fitness India, the world's fastest-growing gym chain.
"In developing our new Anytime Fitness Workout App, our focus was the boost the confidence of our members by giving them the tools and the know-how with a vast library of workouts to choose from, as well as guidance and support to achieve their goals," says Richa Mishra, National Support Manager, Anytime Fitness India.
The workouts app is in sync with the existing global Anytime Fitness app that allows members to set daily, weekly, and long-term goals to provide a gauge for personal success, Linked to members' profiles and key fob, the Anytime Fitness App provides gym usage information, integrates workout statistics, tracks steps taken, calories burned, calories consumed and active minutes. To collect this data and information, The Anytime Fitness App syncs with companion apps as well as tracking devices such as Fitbit. With roughly 58 percent of mobile phone owners using a fitness or health app, the Anytime Fitness App connects its members in an entirely new way, effortlessly supporting their journey to Make Healthy Happen.
Talking to the members' experience so far, they say, "The good thing about the Workouts App, You'll never be at a loss. So many sessions, you can do a new one everyday"
SGADF Media

19 Jun 2021
Top 5 Boxing Classes in Delhi
If you are new to boxing then this article will be helpful for you, as boxing nowadays is the most preferable and growing sport in India. There are a few things you should know before searching for boxing classes.
Boxing is a combat sport that helps to build your confidence, focus along with self-defense. Besides, the workouts associated with this combat sport help one to shed extra kilos to get fit. Hence, if you are looking to be fit, joining boxing classes will fulfill all of your fitness requirements that you are looking for.
How Boxing Classes Improves your fitness
Fat Loss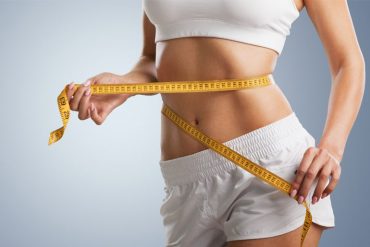 To increase your cardio endurance, boxing plays a pivotal role, as it uses a variety of muscles at one time to make a rapid movement. Well, in such a scenario problems of heart disease, type 2 diabetes and other health problems gets away with it. Opting for boxing classes burns anywhere between 400 to 700 calories, which seems best from any weight loss exercise.
Builds Muscles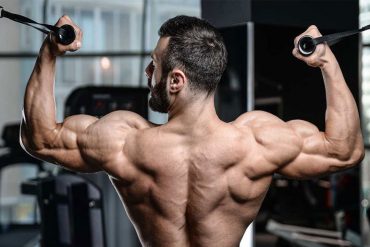 Time has come to strengthen your muscles and build a powerful core with the help of boxing. Joining boxing classes majorly allows you to use your upper and lower body muscles. With regular boxing classes, you not only increase your overall health but also improves your quality of life. Well next time when you flaunt yourself in the mirror, you will see a champion is born.
Powerful Stress Buster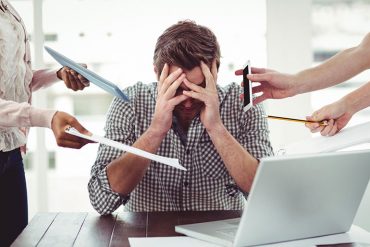 Well as everyone being a busy bee nowadays, stress seems inevitable. Various complication rises if we are stressed, as being under stress is a root cause of hypertension and depression, resulting in causing various diseases. Joining boxing classes will certainly put you off from stress, as every session of your boxing classes will elevate you naturally from stress. Hitting the boxing bag and letting it go will eventually improve your mindset no matter what might be bothering you. Studies say that any type of strenuous physical activity produces serotonin, which is a chemical in the brain that lets you make happy and relaxed.
Top 5 Boxing Classes in Delhi
Here are some of the boxing classes in Delhi, which will offer you a complete workout program and enrich a sense of positivity within you.
1.) Muay Thai Boxing Academy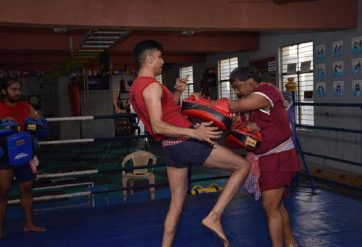 Address – 1st floor Grah Kalyan Kendra, Community Center, Sector 3, Sadiq Nagar, New Delhi, Delhi 110049
Muay Thai Boxing Academy is founded by Dr. Kru Narender Kumar. Boxing classes in Muay Thai Boxing Academy trains students in different sorts of commando training and other functional training like rope climbing and wall hanging. In addition, this boxing academy also introduced a plethora of facilities to meet up with an over-all athletic temperament of a person. Boxing classes in Muay Thai Boxing Academy, has now added two more verticals under its roster viz. CrossFit and Gym. Spread over almost all 4-5 halls, the boxing academy has meticulously developed a holistic site to develop a mighty persona by availing a power lifting corner, commando training dedicated space, all leg workout room and off-course a gymnasium.
2.) Crosstrain Fight Club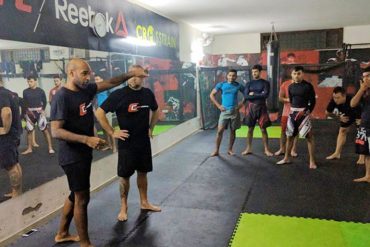 Address – Lower Ground Floor, B 7/120a, Safdarjung Enclave, New, Safdarjung Enclave, Delhi – 110029, Near Sukhmani Hospital and Hotel Deer Park
Crosstrain Fight Club offers a fully functional MMA fight club and training facility. Being situated in south Delhi, Crosstrain Fight Club boxing classes offer an opportunity to seek training from various trainers from national as well as International platform. This boxing class primarily focuses on MMA disciplines like boxing, kickboxing, and wrestling along with strength and conditioning to get you into the fighting shape.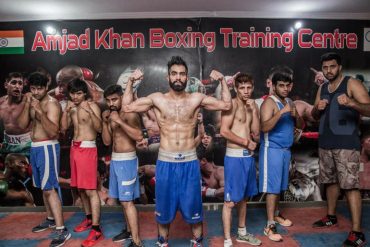 Address – P4 Basement, Malviya Nagar, Near to Savitri Nagar, Opp. Shiv Mandir, Near Hauz Khas Metro Station, New Delhi, Delhi 110017
Amjad Khan Boxing Training Center offers training for the national and international level competition. This training centre boxing classes empower individuals to extend their talents globally while choosing boxing as a career. It also offers students to represent India in International Training Competitions & Championships in countries like Bangkok, Azerbaijan, Turkey, Uzbekistan, Dubai, Armenia, Dubai, Bangkok, Singapore etc.
4.) Spark Kick Boxing Academy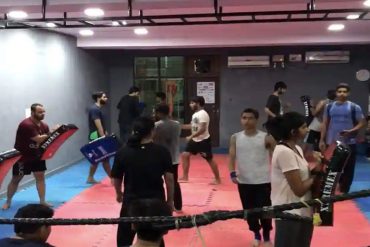 Address – 2154/ 4th Floor, Outram Lane, Kingsway Camp, above Canara Bank, New Delhi, Delhi 110009
Boxing classes from Spark Kick Boxing Academy offers the best art of kickboxing and martial art training. Performing martial arts increases your flexibility and helps to have good stability and coordination. While having such benefits our breathing techniques improves thus evading all external disturbances.
5.) Ultimate MMA & Fitness Zone Boxing Academy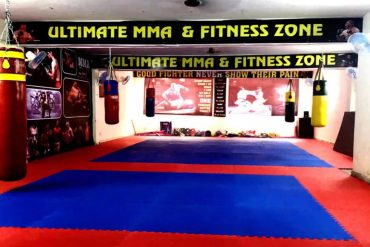 Address – B1 Market, Pocket B 1, Janakpuri, Near Bemisal Reloaded, Dharam Marg, behind Police Booth, New Delhi, Delhi 110058
The Ultimate MMA And Fitness zone boxing academy offers training in Boxing, Martial Arts, Kick Boxing and also act as a Fitness Center for all types of fitness workouts.
SGADF Media

19 Jun 2021
World Gym International Selects Life Fitness As A Preferred Partner
Life Fitness has signed a partnership agreement to be a preferred equipment supplier to World Gym International. Under the agreement, Life Fitness will supply World Gym facilities with select premium cardio and strength training equipment from its Hammer Strength and SCIFIT brands, in addition to its Life Fitness SPARC and Arc Trainer cardio products.
"It's a new world out there, and our iconic past is shaping our vision for the future. Partnering with Hammer Strength and SCIFIT helps us provide the best options possible for our unique set of member demographics and their varied training needs," said Jarrod Saracco, Chief Operations Officer for World Gym International. "The Life Fitness SPARC and Arc Trainer products give us more diversity and technology to help our everyday athletes achieve remarkable results while having a superior training experience."
"World Gym has a long history of creating world-class exercise experiences for their members around the globe," said Frank van de Ven, Vice President of Life Fitness International. "We are thrilled to partner with World Gym to provide their franchise owners and members equipment from some of our industry-leading brands to help bring these experiences to life. As the World Gym brand continues to expand globally, we are looking forward to being part of their continued success."
Founded in 1976 by Joe Gold, World Gym has a legacy of keeping people fit and changing lives for over 40 years. Now with over 200 locations on six continents, World Gym is one of the most internationally recognized fitness brands. World Gym facilities offer members a wide variety of amenities, from premier cardio and strength equipment to personal training and group fitness classes.
About Life Fitness
Life Fitness is the global leader in commercial fitness equipment and game tables and furnishings. The company manufactures and sells its strength and cardiovascular equipment, billiards tables and accessories, and game room furniture under the brand names Life Fitness, Hammer Strength, Cybex, Indoor Cycling Group, SCIFIT and Brunswick Billiards. Its equipment is distributed to 166 countries. Life Fitness is headquartered outside Chicago, in Rosemont, Illinois. For more information about Life Fitness products and services, visit www.lifefitness.com.
About World Gym
The iconic World Gym brand was founded in 1976 by Joe Gold during the glory days of "Muscle Beach" in Santa Monica, CA when serious fitness collided with the world of Hollywood celebrities. Since then, World Gym has evolved into an internationally recognized brand that has captured the imagination of fitness enthusiasts around the globe. World Gym is dedicated to creating a network of ultimate workout destinations everywhere. With its headquarters located in southern California, World Gym currently has over 200 locations on 6 continents.
SGADF Media

19 Jun 2021
Tailwind Capital Acquires ISSA to Build the Leading eLearning Platform for the Fitness & Wellness Industry
Tailwind Capital, a middle market private equity firm investing in targeted sectors within technology & business services, healthcare and industrial services, has closed on its acquisition of the International Sports Sciences Association ("ISSA" or the "Company"). Terms of the transaction were not disclosed.
ISSA is a premier eLearning platform for the fitness and wellness industry. For more than 30 years, ISSA has been committed to providing the highest quality certification program by merging its training experience with practical applied sciences to help people achieve their goals and generate meaningful work. ISSA offers more than 20 specialized fitness and wellness certifications with over 8,000 established employer relationships. Each year, ISSA educates thousands of professionals and enthusiasts across a broad set of disciplines, including personal training, yoga, health coaching, nutrition, cycling, and strength and conditioning. To date, ISSA has trained more than 400,000 students and placed personal trainers in 163 countries, all while continuing to develop greater access to opportunities that promote a healthier world.
"Quite simply, we help people succeed in fitness and wellness, which leads to healthier outcomes for our members and their clients. We do this by providing quality education and certification, enhancing knowledge and advancing employment potential. This partnership with Tailwind helps us to execute on our mission to connect passionate fitness professionals around the world to the meaningful work of helping others achieve their goals," said Andrew Wyant, CEO of ISSA. "Tailwind is an ideal partner who shares our vision of becoming the leading platform in the industry through continued innovation, investments in content and strategic acquisitions. This is a great step for ISSA, our members and their clients."
Rick Willett, Tailwind Operating Executive and Executive Chairman of ISSA, added, "We were impressed not only with ISSA's revenue growth, which averaged nearly 50% over the past three years, but also the consistently strong feedback from members on their exceptional experience and outcomes. We are quite excited to partner with Andrew Wyant and the ISSA leadership team to further expand the breadth of ISSA's platform."
"We are thrilled to support the next phase of growth at ISSA," said Daniel Bise, Tailwind Managing Director. "As we learned more about ISSA's success through its culture of serving others and history of helping clients achieve healthier outcomes, it was clear that the Company has much greater potential. With Tailwind's investment, ISSA will accelerate investments in its next generation technology platform and proprietary content while expanding its reach within the fitness and wellness community."
Houlihan Lokey served as financial advisor and Kirkland & Ellis, LLP as legal counsel to Tailwind. ISSA was advised by Harris Williams as financial advisor and Spencer Fane LLP as legal counsel
SGADF Media

19 Jun 2021
Effective Ways to Market Your Gym
The onset of the COVID – 19 has ruined the health and fitness industry and has created a sense of fear. It has been observed that the fitness industry has left forbidden due to the COVID-19 outbreak, and it is still struggling today with lesser demands and sales.
Amid this many gym owners have shut down their gyms and have moved on with some other venture. With lesser support from the government, gym owners have faced every single difficulty that had made them financially weak to sustain in this fitness industry. Many gym owners were compelled to pay hefty electricity bills despite shutdown during lockdown. Such type of financial burden has drastically impacted the gym industry with no choice but to give up.
Well as the vaccination drive is on the rise now the situation seems balanced in this era of Post-COVID, many gym owners are still struggling to get the same consistency of gym members coming to the gym as they used to come earlier. The fear of COVID has kept people away from gyms, thus making a negative impact on their health.
However, it has been observed that many gyms have reopened by now and are following all the required norms in order to have a fearless gym experience. However, still there is lesser involvement of people which seems to be a major concern for gym owners. In such a scenario it is recommended to have a planned strategy to market your gym if they (gym owners) really need gyms to survive.
Simplifying the same problem, we have tried to introduce some of the best result giving marketing strategies that a gym owner can inculcate to increase their gym memberships:
Marketing Strategies to increase gym memberships:
1.) Providing Digital Sessions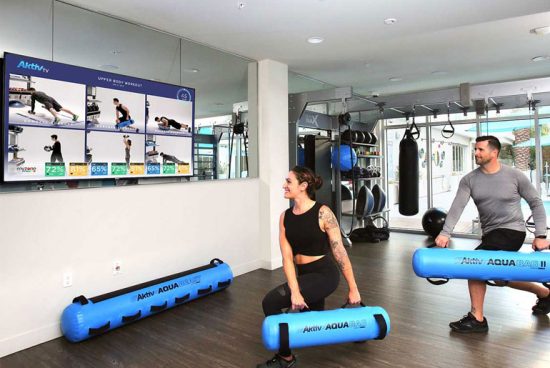 The new normal has taught us that how we can sustain in this competitive world digitally. Being digital as our near future, gym owners can go digitally for all of their workout sessions. With the help of a digital medium, marketing your gym gets easier and accessible for many. With the onset of smartphones, people will be able to take online workout sessions without any hindrance. The most reliable medium in digital can be a video blog, which apart from exercise can also help to highlight the facilities that you are providing to your clients. Gym owners can conduct a webinar and can bring their trainers to guide people about fitness and exercises. With such vital steps, you can bring your lost clients again without any discomfort.
2.) Having segregated time for Clients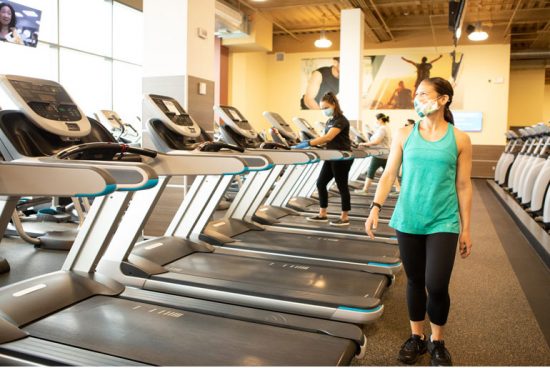 Allocating separate time for clients will be an effective way to market your gym. With many rumours going the rounds related to COVID, separate timings or batches for clients will be highly appreciable for a workout. Incorporating this step will help to market your gym and will have a sense of security among people. Such steps will prohibit over crowd in your gym enabling smooth functioning to conduct all workout sessions.
3.) Offering Free Diet Support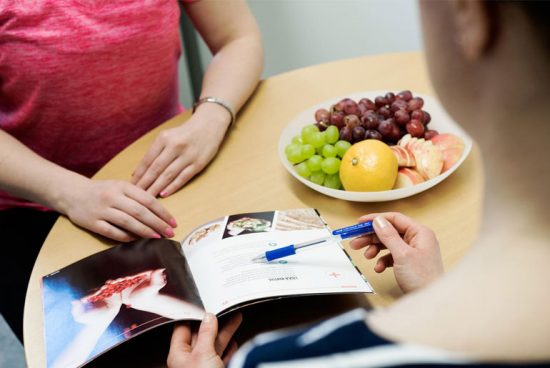 Gym owners being an expert in this industry, understands the requirement of a proper balanced diet to stay fit. Offering diet support at your gym will be a boon for many and will be an excellent approach to market your gym. Free diet counselling will revamp the gym's popularity and will draw attention from new and older clients. There are many people who are unaware of the nutrition that they should take for their health. Guidance towards diet support will enthral new opportunities into the gym both from revenue as well as a fitness point of view. Diet is extremely important in exercise; with a proper diet, we can get the best from our workout. Gym owners can include this feature into their membership plan and can pitch 'free diet support' along with their membership package. This will offer an added advantage of complimentary benefits to market your gym.
4.) Summer Sale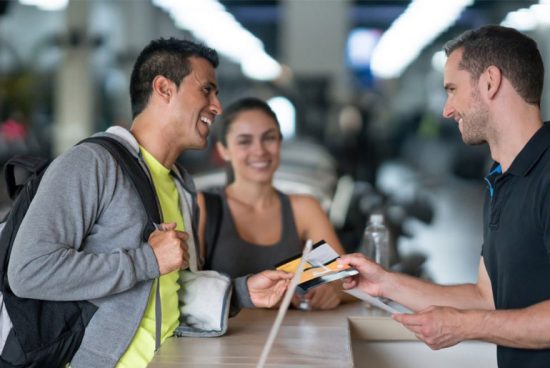 As summer is approaching special sale towards membership plan could be designed for those who are planning to join a gym. Innovative membership packages with different workouts could be planned. Gym packages with diet counselling, couple discount, special packages with a personal trainer, online tutorial classes and many more should be offered in order to market your gym in the best possible way. The more personal you go with people, the better trust will build up. A customized workout plan with a dedicating fee will certainly help to cast a personal touch with your clients. Every people has a different need for a workout, some want to have a full-body workout, others may prefer a significant rehabilitation while doing a dedicating exercise. Well keeping in mind all of these factors, it is advisable for gym owners to come up with innovative subscription plans which suit best for everyone's needs.
SGADF Media

19 Jun 2021
Introducing The All New World Gym Athletics
the iconic global fitness brand, is proud to announce the All-New World Gym Athletics, a complete health and fitness training solution built for the everyday athlete. The All-New World Gym Athletics is now available at World Gym locations across the United States, Brazil, Canada, and Australia.
"We've taken our 45 years of fitness experience and combined that with the latest training science and nutritional information and then tapped into some of the best coaching expertise from our global network to build the All-New World Gym Athletics," said Jarrod Saracco, Chief Operations Officer of World Gym International. "We wanted to create a training program for the 'everyday athlete' – a program to simultaneously help grandparents keep up with their grandkids, moms, and dads to manage their daily stresses and challenges, executives to make it through their next round of Zoom calls and elite athletes take their performance to the next level. With the All-New World Gym Athletics, you can handle whatever daily life throws your way."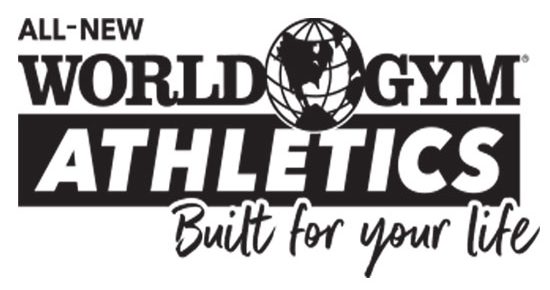 The All-New World Gym Athletics uses a systematic, scientific approach to get you stronger and fitter, faster and safer than ever before. Training sessions are programmed with easy-to-follow instructions, which provides an opportunity for all levels to perform at their best. Teamwork and a strong sense of community create better accountability and helps members get fit with purpose. Every workout has real-life results and applications. From trained soldiers to new parents in training. From those with desk jobs to those whose job is on the road. World Gym Athletics is Built for Your Life.
The All-New World Gym Athletics is driven by a periodized training plan broken into phases across a larger 12-week macrocycle. Incorporating both block and linear periodization across the macrocycle, every workout has a purpose and helps everyday athletes achieve maximum results for general fitness, sports-specific goals, and injury prevention. With smaller class sizes and individualized attention, new athletes can start at any point in a macrocycle or phase. All World Gym Athletics locations will be working on the same training calendar all around the globe.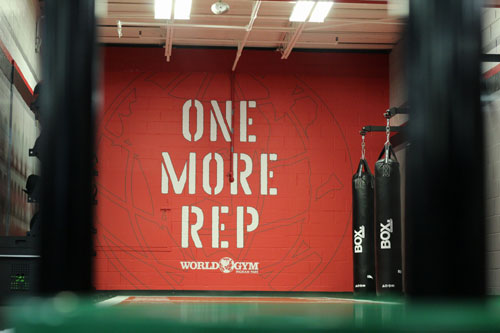 Each day, coaches will lead a different Performance of the Day or "POD." Each POD is developed by an international Coaches Council with a key training focus: Strength & Skills, Strength & Endurance or Conditioning. Select World Gym Athletics locations also integrate heart-rate monitoring for athletes to reach their full potential. Over 150 coaches have already attended a rigorous multi-day training and certification process. Every athlete at every World Gym is supported by a team of certified coaches who will educate athletes on the science behind our programming and provide nutrition guidance based on each phase of our macrocycle.
The launch of the All-New World Gym Athletics follows the launch of World Gym Anywhere, World Gym's new on-demand training platform featuring exclusive workouts created by celebrity trainer Gunnar Peterson.
To sign up for the All-New World Gym Athletics at your local World Gym, visit WorldGym.com. Stay up to date on the latest news and training guidance by following World Gym on Instagram and Facebook or by reading our blog.
About World Gym International
The iconic World Gym brand was founded in 1976 by Joe Gold during the glory days of "Muscle Beach" in Santa Monica, CA when serious fitness collided with the world of Hollywood celebrities. Since then, World Gym has evolved into an internationally recognized brand that has captured the imagination of fitness enthusiasts around the globe. World Gym is dedicated to creating a network of ultimate workout destinations everywhere. With its headquarters located in southern California, World Gym currently has over 230 locations on 6 continents. To learn more about World Gym and franchise opportunities with this storied brand, please visit World Gym Franchising.com. To find the world Gym nearest you, visit WorldGym.com.
SGADF Media

16 Jun 2021
Dance2Fit's Entire List Of Fitness Supplements Is Accessible On MySupplementHealth.com
Dance2Fit, a fitness lifestyle brand has continued to post formidable growth in its sales, even as it tries to increase its reach onto the world of e-commerce sales with the help of its workout powder supplements that are highly rated. Supplemental nutrition has been growing continuously and it is expected to make up a significant portion of the American retail market.
Dance2Fit has been adding to their ensemble of e-commerce partners. Its products are currently available in some of the biggest retailers in the United States. The Company recently made its announcement about the products that are now available for purchase online from the website MySupplementHealth.com, apart from its impressive list of online retailers.
A huge part of supplemental health purchases in the U.S. has been happening online. Dance2Fit had mentioned that their working experience with MySupplement Health has been beneficial till date, since it has been able to offer them a one-on-one client care and availability which is not normally obtained by many brands from retail giants.
Dance2Fit has many loyal customers which is the reason for its success. Moreover, they have a huge following comprising of fitness coaches, athletes and dancers who have trust in the brand as well as their supplements.
Dance2Fit is known for hearing out their customers by engaging in regular interactions on any requests or concerns raised by them. This has been one of the reasons for Dance2Fit's multi collagen pre-workout to become an incredible seller for the brand. It has done extensive research on the supplements that are highly popular in the market today and has currently added collagen to their pre-workout formula.
According to customer reviews, it is mentioned that the pre-workout powder of D2Fit is not only adding pep to their workout routine, but also the collagen that is added can really work to provide support to muscle as well as bone health even after completion of intense exercises. Another major factor that has made Dance2Fit products popular is that they are easily available online.
SGADF Media

16 Jun 2021
Nitrosigine Improves Cognitive Performance After Intensive Exercises Says Placebo-Controlled Study
The Journal of Exercise and Nutrition (JEN) has published a clinical study that has yielded good results in the sports nutrition field titled as "Inositol-Stabilized Arginine Silicate that improves Post-Exercise Cognitive Function In Recreationally Active, Healthy Males." The results of the study have shown that there are a lot of improvements by Nitrosigine in post-exercise cognitive function tests when compared with a placebo.
Apart from physical abilities, cognitive factors, as well as mental stamina of an individual, are equally critical to performance, in order to achieve success in athletics. Nutrition 21 took up the initiative of sponsoring this study, in order to be able to understand the cognitive benefits of a patented complex of inositol-stabilized arginine silicate. This is an ingredient that is known for its success in the pre-workout market. Earlier, Nutrition21 had already established through several studies, the various cognitive benefits that come from Nitrosigine when it is used at the time of resting. The main objective behind this study was to understand this ingredient's ability to improve cognitive performance that follows after an intense exercise.
There had been an enrollment of twenty-four healthy and recreationally active males for this randomized placebo-controlled study. A single oral dose of 1500 mg of Nitrosigine had been administered about 30 minutes prior to a maximally graded exercise test. Before dosing and after exercise, there was an assessment of the cognitive function through the Trail Making Test (TMT), which evaluated motor speed and visual attention. The study also involved the evaluation of safety at the time of study and also towards the end of the study.
Moreover, the study also revealed that acute supplementation with Nitrosigine brings about a huge improvement in cognitive function after an intense exercise. This can help in improved athletic performance. Nitrosigine can also prevent exercise-induced mental fatigue. This is considered to be an important factor that may have extreme effects on recreational athletes as well as those individuals who are physically active, who may be suffering from mental fatigue at the time of performing an extended amount of exercise.
Nitrosigine brings along with it many benefits for users. Some of the benefits are as follows:
Nitrosigine can increase the focus as well as mental flexibility within 15 minutes.
Cognitive flexibility is improved by 41 percent as compared to a placebo after a dose.
It can boost nitric oxide levels significantly that is important for increasing blood flow to muscles.
SGADF Media

16 Jun 2021
What Are Eating Disorders? Causes And How To Deal With Them?
We all love eating different types of food. But have you come across an eating disorder? They're difficult mental health conditions that usually need the interference of medical and psychological experts to modify their course.
A study shows that the United States has an expected 20 million women and 10 million men have or had an eating disorder at some point in time in their life.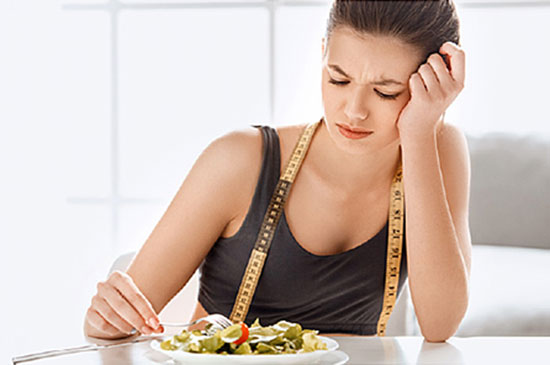 What are eating disorders?
Eating disorder is a series of psychological conditions that cause unhealthy eating habits to grow. They might begin with an obsession with body weight, food, or body shape. In cases, eating disorders can cause dangerous health consequences and may even lead to death if left untreated.
Those with eating disorders can witness a variety of symptoms. However, most involve the strict restriction of food, purging behaviors like vomiting or over-exercising, or food binges. Although eating disorders can attack people of any gender at any age, but the disorder is most often reported in adolescents and young women. Up to 13% of youth may undergo at least one eating disorder at 20.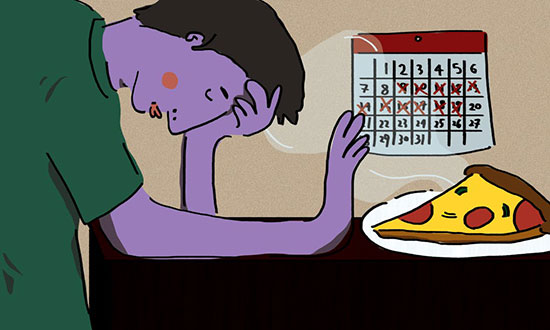 Therefore, eating disorders are mental health conditions identified by an obsession with food, body weight, or body shape. They can affect anyone but are most common among young women.
What causes them?
Experts believe that there are a variety of factors that can cause eating disorders.
Genetics: Twin and adoption studies, including twins divided at birth and adopted by different families, indicate that eating disorders may be inherited. If one twin acquires an eating disorder, the other has a 50% probability of catching one too, on average.
Personality traits: In particular, perfectionism, neuroticism, and impulsivity are three personality characteristics often associated with a higher risk of acquiring an eating disorder.
Other potential causes include observed pressures to be thin, media exposure supporting such goals, and cultural likings for thinness.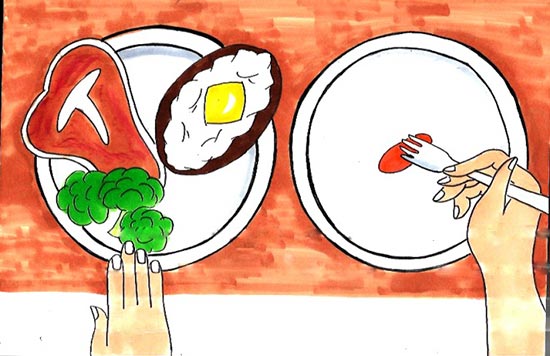 Certain eating disorders develop to be often missing in cultures that haven't been revealed to thinness Western ideals.
That said, culturally believed goals of thinness are very present in many regions of the world. Yet, in some countries, several individuals end up acquiring an eating disorder. Thus, they are possibly caused by a combination of factors.
More recently, experts have suggested that abnormalities in brain structure and biology may also perform a role in growing eating disorders.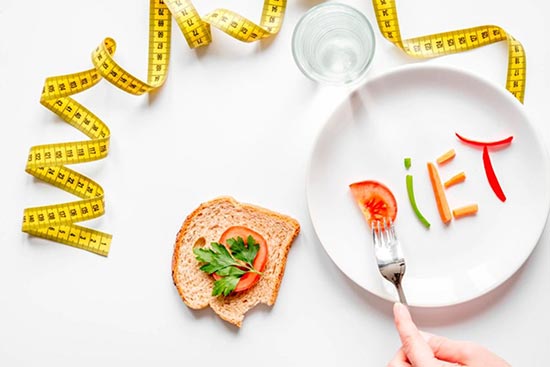 In particular, levels of the brain messengers serotonin and dopamine may be factors. However, more researches are required before firm conclusions can be made.
Several factors may cause summary Eating disorders. These include genetics, personality traits, brain biology, and cultural ideals.
How to cope up with eating disorders?
Eating disorders can cope up if you consistently follow the guidelines and become determined towards preventing the eating disorder. Here are some ways how can you cope up with an eating disorder: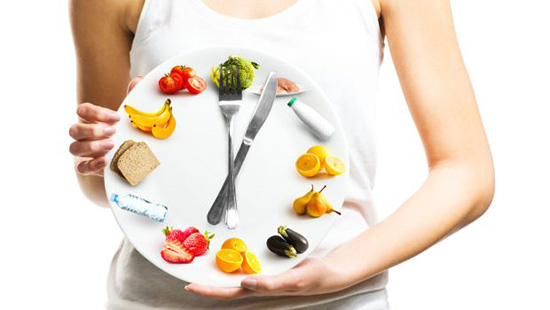 Eat healthily:

Eat healthy food and have proper and nutritional diets. Do not overeat or skip your meals. Just have a balanced diet. Your meals should include fresh fruits and vegetables. Have sprouts and smoothies to make your diets more nutritious and full of vitamins and proteins.

Exercise:

Do not leave your exercise routine. Perform your exercise daily. Do the exercise as much as you can do, and that doesn't harm you. Try yoga and jogging if you are not a fan of high-intensity workouts.

Strong willpower:

You should create strong willpower. Your willpower can lead you to achieve your goals. Stick to what you are supposed to do to cope up with your eating disorder.

Stay motivated:

Keep yourself motivated. Your determination and motivation can make you prevent your eating disorder.

Cook healthy:

Do not have junk food. Cook healthy and full of nutrients food at your home. Fresh and healthy food cooked at home will help you aid with your eating disorder.

Drink more water:

Drink an adequate amount of water. Keep yourself hydrated. Drink clean water.

Keep healthy snacks handy:

If you feel starving every hour, then keep healthy snacks with you ready to eat. Carry sprouts, fruits, and other items that can be consumed as your snacks when you feel hungry.
SGADF Media

16 Jun 2021
Food Addiction: Signs And Effects On Health Goals
Eating disorders and food addiction have emerged so much in the past decades. Food addiction has many side effects on your health. Let's get to know more about food addiction.
What do you mean by food addiction?
Food addiction or eating addiction is a behavioral addiction characterized by the massive consumption of palatable such as high fat, high salt, and high sugar foods.
Like addictive drugs, highly palatable foods trigger the brain to feel-good chemicals such as dopamine. Once people undergo pleasure linked with raised dopamine transmission in the brain's reward pathway from eating particular foods, they instantly feel the necessity to eat repeatedly.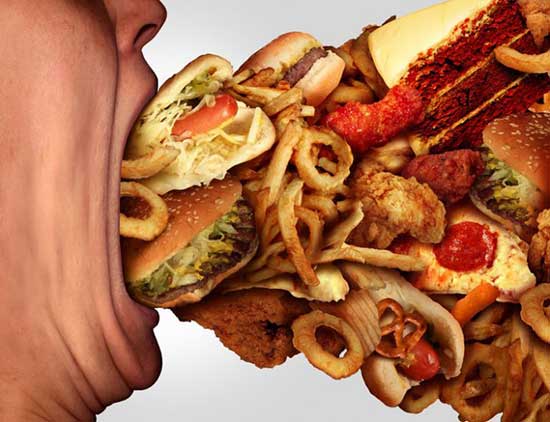 The effect of food addiction on your health goals and fitness
Experts believe that food addiction may play a vital role in obesity. But normal-weight people may also cope with food addiction. Their bodies may be genetically estimated to handle better the extra calories they take in. Or they may raise their physical exercise to compensate for overeating.
People addicted to food will resume eating despite adverse outcomes, including weight gain or damaged relationships. People addicted to eating will have difficulty stopping their behavior, even if they want to or have attempted many times to cut back.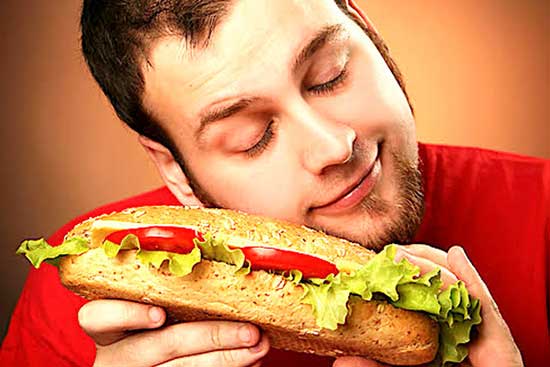 Signs of Food Addiction
Researchers have developed several signs of food addiction. Here are some consequences you might experience while having a food addiction.
You may end up eating more than intended when you start eating specific foods

You might keep eating specific foods even if you're no longer hungry

You may eat to the time of feeling unwell

You may worry about not eating particular types of foods or worry about trimming down on certain types of foods

When specific foods aren't available, you go out of your way to reach them

You eat specific foods so often or in such huge amounts that you start eating food alternatively of working, spending time with the family, or doing entertainment activities.

You avoid professional or social situations where particular foods are possible because of the concern of overeating.

You have problems operating effectively at your job or school because of food and eating.

Eating food can causes problems such as depression, self-loathing, anxiety, or guilt.

You require to eat more and more food to lessen negative emotions or increase pleasure.

Eating the same amount of food doesn't decrease negative emotions or increase satisfaction the way it used to.
However, food addiction has increased amid the pandemic COVID-19 induced lockdown, as people were binge-watching series on Netflix and were overeating. People intended to sit and eat alot, and this leads to binge-eating.
SGADF Media

16 Jun 2021
Manushi Chhillar Shares A Video Of Her Health Journey On Instagram
Manushi Chhillar, a former Miss World winner was excited to share her video on Instagram on National Nutrition Week 2020. This video had more to share about her personal journey with nutrition, as the National Nutrition Week 2020 that began on 01st September and ending on 07th September is already underway.
Natural Nutrition Week has been observed every year since the year 1982, which begins on September 01 and ends on September 07. This program aims to raise awareness of proper nutrition to be followed in a diet.
The former Miss World is said to have captioned through her video that there were a few things that she has been deeply passionate about and that health and nutrition had always remained at the top of the chart. Further, she mentioned that proper nutrition definitely brings manifold health benefits. Moreover, she further added that she had come from a family that has always remained health-conscious, with parents always having insisted on the importance of good nutrition.
Manushi Chhillar had also mentioned that while she had been pursuing her studies in college, she had realized that she had been gaining weight, as she had followed an unhealthy diet and at the same time she had also managed to lose weight at a faster rate. She further stated that she had begun to cook her own food instead of relying on hostel food for consumption. On the one hand, she had been busy preparing for the Miss India competition, while on the other hand she had been tied up with attending classes and studying as well. This has led her to follow a healthy diet by incorporating food that was being cooked in the mess, in addition to the ingredients she had been adding on her own which could help provide her with all the energy as well as nutrients that was required in order to function in the best possible manner.
Nmami Agarwal, Chhillar's nutritionist had disclosed that Chhillar had been on a vegetarian diet at the time of winning the Miss World Title in the year 2017. Further, she is said to have stated that the diet followed by Manushi Chhillar had been divided into six meals a day. Her day would normally start with a breakfast comprising of smoothies and nuts. Further, mid-meal would contain fruits, yoghurt and coconut water and veggies with broke wheat would be consumed at lunch. Additionally, Chhillar would consume hummus along with carrot or cucumber sticks in the evening and finally lentil or mushroom soup along with wholegrain toast for dinner.
SGADF Media

16 Jun 2021
Ayush-based nutrition solutions to be highlighted during 'Poshan Maah'
The AYUSH ministry said on Thursday that nutrition solutions based on traditional healthcare wisdom would be an important part of 'Poshan Maah' celebrations during September.
Poshan Maah will moreover promote several activities under the 'POSHAN Abhiyaan' while adhering to COVID-19 rules, the ministry stated in a statement.
The Prime Minister's Overarching Scheme for Holistic Nourishment' — 'POSHAN Abhiyaan' (National Nutrition Mission) was started on March 8, 2018.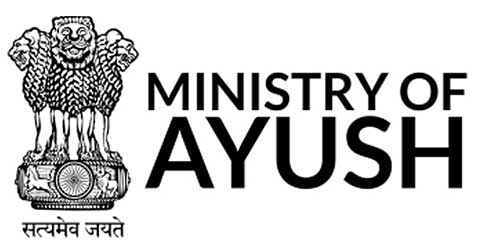 The program places particular importance on reducing the level of stunting, under-nutrition and low birth weight in children, and pregnant women, anemia in adolescent girls, lactating mothers as well as children.
All the traditional medicine systems of India lay emphasis on food and diet, and have advanced knowledge on the matter, the Aayush ministry said.
'This variety of time-tested knowledge will be scientifically modified to add momentum to the 'POSHAN Abhiyaan',' it mentioned.
The position designated for Ayush-based solutions in 'POSHAN Abhiyaan' was presented in the joint communication attributed to chief secretaries of all states and UTs by the secretaries of ministries of Health, Panchayati Raj, AYUSH, and Women and Child Development on September 7.
A critical part of the 'POSHAN Abhiyaan' is the initial classification of children suffering from critical acute malnutrition (SAM), according to the Ayush ministry.
This early classification is required for the appropriate beginning of treatment and minimizing the risk of complexities. Therefore, during the 'Rashtriya Poshan Maah' this year, an approach for identification and treatment of children with SAM will be initiated, the ministry added.
Experts from indigenous systems of Ayurveda, Siddha, and Unani, will be co-opted to supervise good nutrition, mutual feeding, etc., it said.
SGADF Media

16 Jun 2021
Del Monte Has Launched Its Edible Seeds Range Exclusively On Amazon
We all have used many products of Del Monte starting from ketchup to olive oil. All the products are natural and beneficial. Adding more healthy and natural stuff to their product line, Del Monte will be launching healthy seeds with its natural essence. They have finally launched their range of health and fitness edible raw seeds.
Del Monte is known for its packaged fruits. They believe in sourcing the most delicious and best quality products from across the globe for consumers of India. With the same perspective, the company offers its edible raw seeds range with an exclusive launch on Amazon to give more healthy products to its consumers.
The edible raw seeds range includes Sunflower, Flax, and Pumpkin seeds that are sourced from the best farms and are packed with nutrition. The company's seal of consent assures that the best quality seeds deliver it to every pack. These edible raw seeds are a nutritional powerhouse that can be consumed by all age groups. They are rich sources of dietary protein, fiber, and are enriched with antioxidants that further helps in boosting immunity.
The impressive new range of seeds adds a healthy twist to your diet. The healthy raw seeds can be combined with your breakfast to kickstart your day or just take them straight out of the pack while you are ready to leave for out. The packs of the edible raw seeds are available in 250-gram packs exclusively on Amazon. Pumpkin Seeds is priced for Rs 300, Flax Seeds costs for Rs 125 and Sunflower Seeds is priced for Rs 200.
SGADF Media

16 Jun 2021
Patients Admitted At COVID Hospital Will Attend Yoga Class!
The patients enduring treatment at district Covid-19 hospital will be attending Yoga classes. They will be provided Ayush Kadha along with turmeric milk as part of their diet as recommended by civil surgeon Ratna Raokhande.
Ratna Raokhande, who has appropriated charge as the civil surgeon after Suresh Jagdale was posted on leave, took a meeting with the doctors of the Ayush department on Saturday and directed them to make a new diet plan for the patients in the Covid hospital.
Raokhande said there is no proper medicine to cure Covid-19 at present. Hence the most beneficial thing is to do would be to increase the immunity system with the help of Yoga, mediation, nutritious diet along with the remedial treatment.
Yoga and meditation will support the proper functioning of the lungs and boost the oxygen level. She directed officials of the Ayush department to make a plan for the patients.
Total cases of COVID-19 has reached to 5.49 million, and death count has reached at 87,882, and the recoveries have been recorded at 4.4 million. The COVID-19 recovery rate has crossed the eighty per cent mark in India.
Yoga has many benefits. Few of them are:
It Can Reduce Stress

It Releases Anxiety and Depression

It May Decrease Inflammation

It can help in improving Heart Health

It helps in Improving Quality of Life.

It relieves chronic pain
SGADF Media

16 Jun 2021
Here's The Revised Ideal Weight And Height Released For Indians
The ideal weight of an Indian man is changed and became 65 kg, and for a woman, it is 55 kg, according to a report issued by the National Institute of Nutrition (NIN).
The report named 'Nutrient Requirements for Indians' by NIN, a nutrition research body of the Indian Council of Medical Research was published by Union health minister Harsh Vardhan.
The latest report has added 5 kg to the excellent body weight of Indians over a decade. The perfect weight of an Indian man was 60 kg, and for a woman, it was 50 kg, according to NIN's 2010 report.
The 2020 report said the increase in ideal weight was a result of the rise in nutritional food intake.
The reference height for Indian men and women has also been increased. While it was 5 feet for women and 5 feet 6 inches for men in 2010, it has now been revised to 5 feet 3 inches (women) and 5 feet 8 inches (men). These figures would now be taken for calculating the average body mass index (BMI).
The definition for reference Indian adult men and women, about age, was also modified in the 2020 report. While it was 20-39 years in the 2010 description, it has been changed to 19-39 years in the most developed study.
The 2020 report took into account more recent and nationally-representative datasets such as the National Family Health Survey-4 (2015-16), National Nutrition Monitoring Bureau (2015-16), and the Indian Academy of Pediatrics (2015) to get acceptable reference bodyweight values.
The latest report also reveals Recommended Dietary Allowances (RDA) & Estimated Average Requirements (EAR) for Indians. It also noted how 1998 information on RDA had used data from 1989 to calculate the ideal body weight and height of children as well as adolescents.
SGADF Media

16 Jun 2021
CarnoSyn Brands Appoints Jeff Davanon As Health And Wellness Business Development Manager
The announcement was made by Natural Alternatives International, Inc., the Company behind the brand CarnoSyn that it had appointed Jeff DaVanon as its Health and Wellness Business Development Manager.
Gene Quast, Vice President, Global Sales of Natural Alternatives International extended a warm welcome to the new joinee, Jeff DaVanon. He further mentioned that Jeff shall in his capacity as Health and Wellness Business Development Manager would be responsible for sales as well as customer relationships for SR CarnoSyn in the category of wellness and healthy aging. Additionally, he believed that this category had been huge and undeserved. Lastly, he stated that since Jeff possessed a good background in the nutraceutical industry, the drive and passion of Jeff accompanied by his charisma would make him the ideal choice for helping fulfil the needs of customers.
Jeff DaVanon stated that he has had the opportunity of enjoying two remarkable professional careers, with one being associated with playing major league baseball and the other being nutraceuticals. He further added that his career in sports had made him extremely aware of the significance of nutraceuticals as well as its impact on health and wellness, including performance and success. He mentioned that he was thrilled to have joined CarnoSyn Brands which is considered to be one of the premier brands in the industry.
Jeff DaVanon currently holds more than ten years of work experience in the sales as well as the nutraceutical industry. He had in the recent past served IMCD (formerly known as E.T. Horn) as the technical accounts manager. Earlier, Jeff had started off his career as a professional baseball player serving very highly reputed league teams that included the Los Angeles Angels, Arizona Diamondbacks as well as Oakland Athletics. He has completed a Bachelor of Science degree in Business Administration, with a specialization in marketing from San Diego State University.
SGADF Media

16 Jun 2021
Top 10 Healthy Food Items That You Should Keep In Your Fridge
Many people don't know what they have in their fridge and most often they end up stuffing a lot of weird unhealthy stuff in there. Your fridge can replicate your eating habits, it defines your lifestyles as well as your cleanliness. If you have a clean fridge with all necessary and healthy items it shows that you are concerned about your fitness and health.
You should move towards being concerned about your fitness and health. You should keep healthy food items that can help you to stay fit and healthy, without wasting much time. Keep it real and stock something that can really give all reasons to stay tuned to your fitness.
Now you must be confused about what to keep and what not to? No worries we are here to rescue you! Here are Top 10 Healthy Foods To Keep In the Fridge: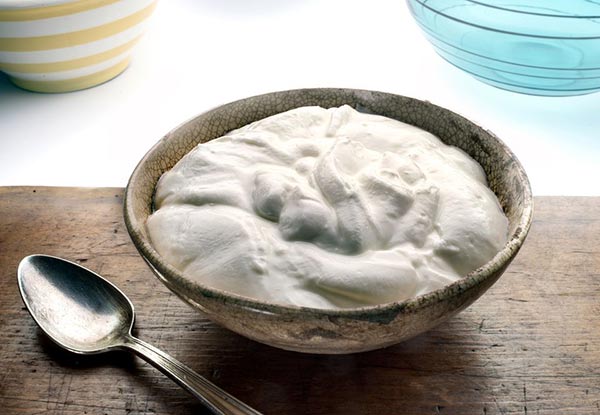 Yogurt:

It is beneficial for bones.

It is rich in

calcium

.

It helps in

weight

loss.

More active workout recovery.

It helps in controlling blood pressure.

It helps in building immunity.

It prevents yeast infections. You can add nuts to enhance the taste and can even add some flavored syrups. You can even have flavored yogurt in your fridge if getting bored with the regular taste.
Milk: It's stuffed with essential nutrients like calcium, B vitamins, potassium, phosphorus, and vitamin D. Plus, and it's an excellent source of protein. Drinking milk can prevent osteoporosis and bone fractures and even help you manage a healthy weight. Milk is again good for bones. You should drink milk regularly. The rest of the experiments you can do with milk to satisfy your taste buds is up to you.
Soya Milk: It helps in losing weight as it is rich in fiber. It also helps in improving your heart health. It is beneficial in preventing skin related problems. It helps in giving you better hair growth. It helps in the development of stronger bones and is ideal for post-workout recovery. It also helps in releasing stress and anxiety.
Eggs: Eggs are a very beneficial source of economical, high-quality protein. More than half the protein of an egg is found in the egg white that also includes vitamin B2 and lower quantities of fat than the yolk. Eggs are superb sources of selenium, B6, vitamin D, B12, and minerals such as iron, zinc, and copper.
Fruits:

Most fruits are generally low in fat, sodium, and calories. No fruits have cholesterol in it. Fruits are excellent sources of several essential

nutrients that are under-consumed that include potassium, vitamin C, dietary fiber, and folate (folic acid). Diets rich in potassium may support to maintain healthy blood pressure.
Fresh green vegetables: As part of an overall healthy diet, eating vegetables that are low in calories per cup, preferably of some other higher-calorie food may be beneficial in improving to lower calorie intake. Eating a diet rich in vegetables as part of an overall healthy diet may decrease the risk of heart disease that include heart attack and stroke. Having a diet rich in some vegetables may protect against several types of cancers. Adding vegetables can help improve the intake of fiber and potassium that are essential nutrients.
Dark Chocolates: Dark chocolates are very nutritious and a powerful source of antioxidants. It may help in improving blood flow and lower blood pressure. It helps in raising HDL and protects LDL from oxidation. It also helps in reducing heart disease risk and protect your skin from the sun. It is beneficial in improving brain function.
Iced Green Tea: It contains healthy bioactive compounds that may improve brain function. It increases fat burning. It has antioxidants that may lower the risk of some cancers. It may protect the brain from aging and reduce bad breath. It helps in preventing type 2 diabetes and cardiovascular disease.
Honey: Honey is a good source of antioxidants. Raw honey contains an array of plant chemicals that act as antioxidants. It contains antibacterial and antifungal properties and heals wounds. Honey is a phytonutrient powerhouse and helps for digestive issues. It also soothes a sore throat.
Tofu: Tofu is an excellent source of protein that includes all nine essential amino acids. It is also an important plant source of iron and calcium and the minerals phosphorous and manganese. In addition to this, it also includes copper, zinc, magnesium, and vitamin B1.
SGADF Media

16 Jun 2021
Suraksha Naturals Makes Keto-Veyda Product Line Available On Ultimatehealthsuperstore.com
Suraksha Naturals, being one of the supplemental nutrition brands has been widening their e-commerce reach during the year 2020. Currently, they have added their product listings on to the website ultimatehealthsuperstore.com. As more and more customers are purchasing their supplements from home in the recent past, the market for e-commerce has become one of the essential aspects of the success of any brand.
Suraksha Naturals has been maintaining its presence on various e-commerce stores and the strategy has so far turned out to be successful. This has been owing to the fact that the more the number of sites meant that there would be higher traffic, apart from obtaining visibility as well as a customer base that is more diverse than before. The popularity of Ultimate Health Superstore has been on the rise since the last 3 years and is currently offering at least two hundred dedicated health and wellness brands, including at least 3,000 products in stock. Ultimate Health Superstore is known for their quick shipping times and are definitely a strong addition for any online retail lineup.
The products present at Ultimate Health Superstore undergo a thorough vetting for quality as well as integrity at a personal level that bigger online retailers do not offer normally. Suraksha Naturals had been well aware that they would benefit from their partnership with Ultimate Health Superstore, since their product would be showcased in the manner that will benefit the company.
E-commerce sales currently covers over two-thirds of the entire supplement market and is expected that the sales figures would double over the next decade. The products of Suraksha Naturals are now available all over the web and there are plans to include several retailers to their e-commerce lineup, although, the Company mentioned that they were highly confident about the individualized treatment received by them in the course of their partnership with Ultimate Health Superstore till date.
Keto-Veyda, which is Suraksha Naturals' specialty product line closes the gaps in places where keto diet leaves off, with products such as their Kidney Support herbal supplements, MCT oil capsules, including sprayable B12 vitamins.
Suraksha Naturals' products are developed by using Ayurvedic practices. Ayurvedic practices help one achieve a balance in the body that can help in maintaining a healthy flow of energy. This helps the body to attain better health, instead of treating ailments as and when they arise.
Medium-chain triglyceride or MCT oil capsules is one of the popular products of Suraksha Naturals and is well known in the health and wellness industry, owing to the role played by it in the world of holistic wellness.
The supplemental nutrition industry is valued at over USD 130 billion and is only expected to perform better in the coming years. Suraksha Naturals will also continue its trend of online retail growth, owing to its partnership with Suraksha Naturals.
SGADF Media

16 Jun 2021
DIVATRIM's New Celebrity Spokesperson Barbie Blank Is Announced
LimitlessX, the Lifestyle Agency behind DIVATRIM that is creative as well as empowering had made an announcement that former WWE Superstar, Barbie Blank who is also a television personality would serve as the national spokesperson for optimal performance, including nutrition line.
DIVATRIM is designed particularly for women and their products are also considered to be powerful, in addition to being a proven high-quality line of products. DIVATRIM's products primarily contain highly essential supplements which helps to provide nourishment and support to the body at each stage of health and fitness journey of women.
The "Super Woman" campaign has been launched by Barbie, with DIVATRIM simultaneously releasing its vegan superfood protein blend, Super Woman.
The Founder and CEO of LimitlessX Jas Mathur stated that Barbie embodied the true meaning of a Super Woman, apart from being unapologetically strong and beautiful. He further stated that DIVATRIM was created mainly to meet the nutritional needs of women, including help improve their health as a whole during each stage of their journey.
Barbie Blank stated that she was extremely excited to be a part of DIVATRIM team. She further added that she had been hitting the gym every single day and that she has a packed schedule. Therefore, she feels that it is absolutely essential that a product that can support and replenish her body, in addition to improving the immune system must be available with her.
Super Woman protein blend is one of the vegan superfood supplement of DIVATRIM which provides clean nutrition, apart from providing many other benefits such as improvement in recovery of muscles, turbocharging of a person's metabolism and lastly boosting the immunity levels in a person. The purpose of creating Super Woman was to ensure that a person was always left with a vegan option that can provide the necessary energy as well as strength that individuals demand in their lives.